Toronto is a beautiful city in Canada with multiple opportunities. Living in the booming city like Toronto, having modern constructions and the furnished apartment can be like a dream come true. However, you may not be able to afford to buy apartments due to your budget constraints which leave for the option of renting.
When looking for accommodation in Toronto, there are multiple options from the apartment, condominiums to houses. If looking specifically for apartments for rent, you can either opt for single bedroom bachelor apartment or the one with multiple rooms.
But if you are new to the city, you may not be aware of some significant information which you must know. Having knowledge about them can help you to find a suitable apartment. They also may save you from falling into the trap of any kind of scam or forgery.
So, if you are looking for an apartment for rent in Toronto, here are some useful knowledge which you must possess.
Tenancy Law
First of all, be familiar with your rights as a tenant. Learn about the tenancy law in Toronto. One of the important points of tenancy law states that Landlords can increase the rent in only once every 12 months.
The increase in the rent should be as per legislated guideline amount. However, in order to increase the rent above the guideline, the landlord needs to serve the notice at least 90 days before. And make a case in front of the Landlord and Tenant Board (LTB).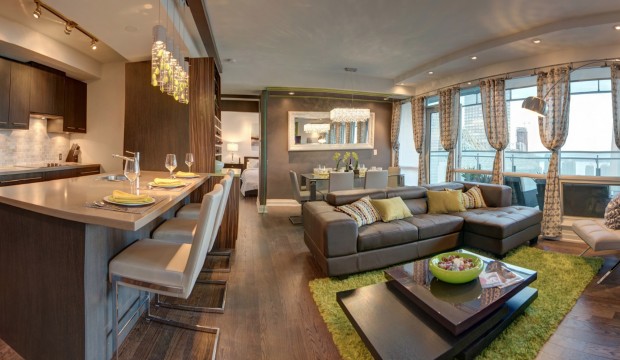 Privacy
Your privacy is completely granted to you and even landlord cannot enter the unit without having a valid reason. Moreover, the tenants need to give 24 hours written notice before entering the unit unless there is some emergency. Whereas if the notice of termination has been already provided by the tenant, there is no need for such notice.
Also, in such case, the landlord can show the apartment to the next prospective tenants between 8 A.M To 8 P.M. The landlord is also not allowed to change your locks to ask you to leave.
You can also have a roommate. But if your roommate causes the problem to other tenants then you may receive the notice of termination because of it.
Pets
As per the Residential Tenancies Act, tenants are allowed to keep their pets. The landlord cannot evict you on the basis of having a pet unless the pet is quite dangerous or noisy.
Though landlords may refuse to rent to you if you have a pet but once you are rented, you can have a pet. Just make sure, the pet is not violent and noisy.
Some other things to know!
Some other information include:
It is your duty to keep the unit clean
In case if you change the lock, you must provide a key to the landlord
Pay your rent on agreed time
In case your lease ends, you are still allowed to live in the apartment under some conditions. You have to give 60 days notice if you want to move.
Conclusion
These are some useful piece of information which you must know when looking for an apartment for rent in Toronto.